Partnerships
Become a partner at our summit and/or our webinar(s)
Pre-event webinars
Can't wait for the summit? We organise several webinars to address some of the main topics. Are you ready?
Glad to see that you are interested in the partner opportunities for our summit. We hope that you would take this chance to enjoy all the benefits we prepare for you and enable your brand to get across our audience plus reach out to our community with more than 19,000 companies worldwide.
I will be very happy to provide you with more information on the opportunities for the summit. I'm sure that together we can come up with the best opportunity for you and your business. Feel free to download our brochure below by clicking the buttons.
If you have any enquiries, please do not hesitate to contact me via rosalinda.sanmiguel@gmpplus.org
Thank you very much!
Sincerely,
Do you want us to contact you?
These organisations are also partners of the Global Feed Safety Summit

Trouw Nutrition is Nutreco's livestock feed business line and a global leader in feed, farm and health. We have a 90-year history of developing innovative feed products and more sustainable ways of raising healthy farm animals and companion animals. 
With a presence in 105 countries and 22 manufacturing plants, we are a one-stop-shop for feed specialities, feed additives, premixes, nutritional models and customised, integrated services. We are everywhere farmers and home-mixers, feed producers, integrators and distributors need us to be.
Animal nutrition and good farm management have the power to transform our industry and even our planet. To solve the challenges facing our feed-to-food chain, Trouw Nutrition attracts the smartest minds. We have a dedicated team of 8,300 and a global network to help our customers feed the future. Our global brands include LifeStart, NutriOpt, Milkiwean, Gestawean, ChickCare, Maxcare, Sprayfo and Selko.
Selko is the feed additive brand of Trouw Nutrition and aims to provide optimal feed additive solutions that are customised to customer's business needs. Selko offers science-based, innovative programmes and bespoke services that really make a difference for grain processors, feed producers, livestock and aquatic animal producers and the food- and beverage industry.
These include solutions for feed safety, Salmonella control, gut health, Antimicrobial Resistance (AMR), trace mineral optimisation and food-by product preservation. 

Control Union Certifications B.V. (CUC) is a certification body operating worldwide and head quartered in The Netherlands. Our local offices in more than 100 countries, enable us to act locally, reduce costs and improve services.
CUC offers a global one-stop-shop for a wide range of certification programs including:
Feed (GMP+, GTP, RTRS, Danube Soya, Non-GMO, VLOG)
Organic (EU, USDA NOP, JAS, Bio Suisse)
Social compliance (SMETA, Fair Produce, Fair TSA)
GLOBALG.A.P.
RSPO (plantation en SCCS)
Environment (footprint, GRI, ISO14001, ISO50001)
Rainforest Alliance (coffee, tea, cocoa, hazelnut)
Food safety (BRC, FSSC22000, ISO22000)
Several multinationals have selected CUC as their preferred supplier to improve the sustainability of their complete supply chains. We firmly believe in a decentralized organization in order to support creativity of our employees and entrepreneurship avoiding bureaucracy. Nevertheless, all business units need to comply with our safety, quality, sustainability and financial management systems.
CUC is over 100 years a family company and the 5th generation of our founder is still involved in the company.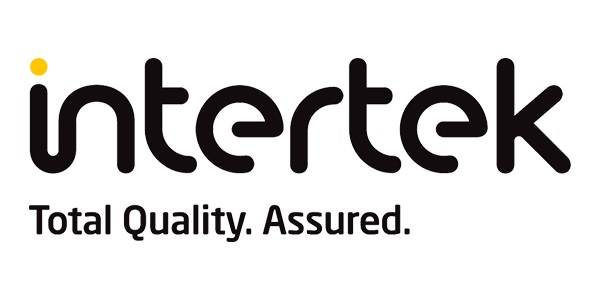 We go beyond testing, inspecting and certifying products; we are a Total Quality Assurance provider to industries worldwide. Through our global network of state-of-the-art facilities and industry-leading technical expertise we provide innovative and bespoke Assurance, Testing, Inspection and Certification services to customers. We provide a systemic approach to supporting our customers' Quality Assurance efforts across their operations.
Intertek is an industry leader with more than 43,800 employees in 1,000 locations in over 100 countries.  We deliver Total Quality Assurance expertise 24 hours a day, 7 days a week with our industry-winning processes and customer-centric culture. Whether your business is local or global, we can help to ensure that your products meet quality, health, environmental, safety, and social accountability standards for virtually any market around the world. We hold extensive global accreditations, recognitions, and agreements, and our knowledge of and expertise in overcoming regulatory, market, and supply chain hurdles is unrivalled.

We are Kiwa. We test, inspect and certify to create trust around the world. Kiwa employs over 10,000 people in over 35 countries, in Europe, Asia, the Americas and Oceania. We have a wide portfolio of schemes and standards to serve the Food, Feed and Farm sector as a one-stop-shop. With our expertise in the field of animal feed, food safety & security, animal welfare, organic production and aquaculture, our aim is to support your business as a partner for progress in farming, producing, trading or handling high-quality and safe products, in which your customers can rely on and trust. Working with you, we design, apply, audit and monitor protocols that provide assurance throughout the entire international feed and food supply chain – from farm to fork.