Global Feed Safety Summit
6, 7 & 8 April 2022 in Berlin, Germany | Setting the feed agenda 2030
Pre-event webinars
Can't wait? We organise several webinars to address some main topics of the summit. Are you ready?
Bring together industry leaders
We are inspired by ideas and by the people we meet and we contribute by setting the agenda for feed safety for the next years
Setting the agenda
Let us share knowledge from private and public high-level speakers from all over the world with focus on the whole feed supply chain
Exchange visions and ideas
Let us challenge each other with active discussions and out-of-box ideas in setting the priorities for the future
Everyone, no matter where in the world, should have access to safe food. Thanks to the consistent focus on uniform standards within the entire production chain, GMP+ International brings global feed safety one step closer every single day.
In 2017, GMP+ International celebrated its 25-year anniversary and organized an international conference in "Beurs of Berlage", Amsterdam (the Netherlands). This conference was very successful and therefore GMP+ International decided to organize the 2nd edition in 2022.
As Managing Director of GMP+ International, I am delighted to invite you to our Global Feed Safety Summit which will be held at 6, 7  & 8 April in Berlin, Germany. I hope I will meet you there!
Kind regards,
Johan den Hartog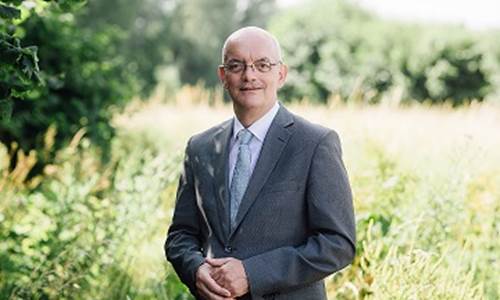 "The GMP+ conference in Amsterdam gave our company not only new knowledge in the field but new strategy for the development of feed production in the world. This was a great opportunity to establish contacts with like-minded people in all countries! GMP+ event is a meeting place for the best producers and consumers of feed! GMP+ provides a vector from the rules of doing business to the psychology of sustainable and safe development of society!"
"It was a real pleasure for me to participate in the 'GMP+ International 25th anniversary conference' in Amsterdam. The whole event was perfectly organized, inspiring and the venue was great. Excellent speakers talked about current and future challenges as well as their visions in our industry. Even apart the official program, it was so exciting to meet old acquaintances and to create new networks. I am already really looking forward to the 'Global Feed Safety Summit' in Berlin."
The Global Feed Safety Summit is an initiative from